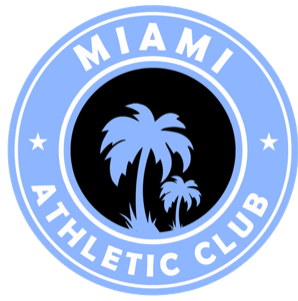 U3 – U6 Little Strikers Program – $185
The Little Strikers program is an introduction to the game for boys & girls ages 3-6.
The program is designed to get your child out on the pitch and to become familiar with the feel of the soccer ball. The sessions incorporate many young children's games with which your child may already be familiar. The Little Strikers program develops motor skills, cognitive abilities, and peer relationships. We will challenge them with imaginative sessions, ask them to make their own decisions, and allow them to progress at their own pace.
Philosophy
The Philosophy of the Little Striker Program is the Game/Activity approach. Children learn through play. The Game/Activity approach is designed to make fun, challenge, creativity, problem-solving, and motivation the primary goals of the experience. It taps into the children's desires and encourages role-playing, imitation, risk-taking, and lots of action- all attributes that can be accomplished through games (ie. Red light Green light, Freeze Tag, Sharks and Minnows). Traditional 'drills' are too static, requiring very limited decision-making, and too much waiting in lines. Our Little Strikers will be involved in activities that are dynamic and exciting with lots of freedom of movement. This approach maintains a child's interest in soccer through 'having fun with the ball' while also enhancing creativity, decision-making, and physical skills!
CLICK HERE TO REGISTER TODAY (How to use PlayMetrics click here)
Little Striker Program is for U3 – U6 players
The program runs for 10 weeks (One scheduled date is the rain make-up date)
The program meets from 6 pm until 7 pm on either Tuesday and Thursday
If rained out, we will make up one (1) rain-out date
T-shirts provided to all participants
Participants will need a size 3 ball; cleats and shinguards are not required but recommended
Contact
Miami Athletic Club Little Striker Staff

Location and Time:
U3-U6 Little Strikers | Tuesday AND Thursday sessions are held from 6:00 pm – 7:00 pm
Miami Dade College – Kendall Campus | 11011 SW 104th St, Miami, FL 33176
Tuesday Thursday
January 31, 2023 February 2, 2023
February 7, 2023 February 9, 2023
February 14, 2023 February 16, 2023
February 21, 2023 February 23, 2023
February 28, 2023 March 2, 2023
March 7, 2023 March 9, 2023
March 14, 2023 March 16, 2023
March 21, 2023 March 23, 2023
March 28, 2023 March 30, 2023
April 4, 2023 April 6, 2023
April 11, 2023** April 13, 2023**

**Rain Make Up Dates
CLICK HERE TO REGISTER TODAY (How to use PlayMetrics click here) Little Strikers Program

***NOTE: In order to register you must create an account and then you will be able to sign up for the appropriate program.