U8 – U19 COMPETITIVE ACADEMY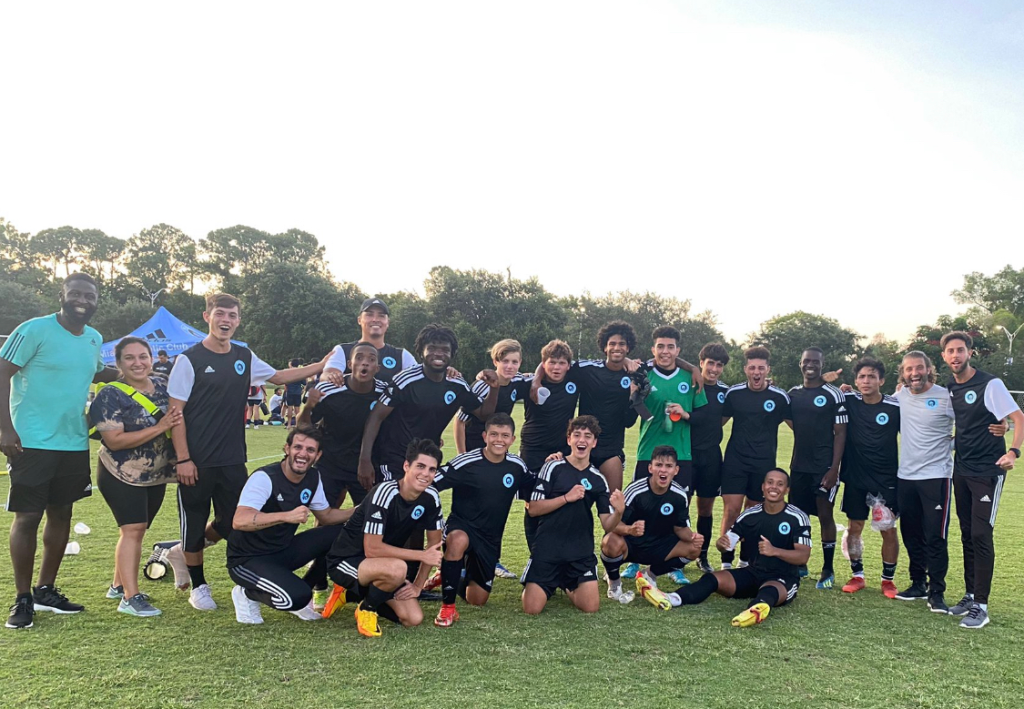 The Miami Athletic Club Competitive Academy Program is a comprehensive program designed to develop players from U8 to U19. It is the first true Player Centric program in the Miami area. Under President, Mayowa Owolabi, and Technical Staff the club will follow current curriculum's from US Soccer and English FA Coaching Curriculums with the objective of developing players that play an attractive brand of soccer at the highest competitive level.
The success of the player development philosophy of the club is evidenced by the achievements of our individual players. Miami Athletic Club will produce multiple State, Regional, and National Pool players. The program plans on leaving an imprint with a long history of developing athletes who go on to play at top colleges as well as the professional and National Team levels.
Miami Athletic Club Competitive Academy Program is for the most advanced players. This is an elite level of soccer that will allow top players to train and develop in a highly competitive environment on a daily basis. Its main focus is still to have fun but it offers a higher level of competition for the player who is becoming more serious and dedicated to their training. "Competitive" players participate in the local, regional, and national leagues and programs.
2022 – 2023 Town Hall Meeting Recording
2022 – 2023 Town Hall Powerpoint Presentation
2022 – 2023 Team Sheets
BOY TEAMS

Miami Athletic Club 2022-2023 Team Sheets: 2015 (U8)
Miami Athletic Club 2022-2023 Team Sheets: 2014 (U9)
Miami Athletic Club 2022-2023 Team Sheets: 2013 (U10)
Miami Athletic Club 2022-2023 Team Sheets: 2012 (U11)
Miami Athletic Club 2022-2023 Team Sheets: 2011 (U12)
Miami Athletic Club 2022-2023 Team Sheets: 2010 (U13)
Miami Athletic Club 2022-2023 Team Sheets: 2009 (U14)
Miami Athletic Club 2022-2023 Team Sheets: 2008 (U15)
Miami Athletic Club 2022-2023 Team Sheets: 2007 (U16)
Miami Athletic Club 2022-2023 Team Sheets: 2006 (U17)
Miami Athletic Club 2022-2023 Team Sheets: 2005/2004 (U18/19)

GIRL TEAMS

Miami Athletic Club 2022-2023 Team Sheets: Girls
Contacts
Miami Athletic Club Academy Travel Staff
Overview
Player Developmental Model Club
Club Champions League member
The professionally licensed coaching staff
Teams practice two-three times a week
Low Fees
Club wide philosophy
Supplemental Programs
College Placement Advisory