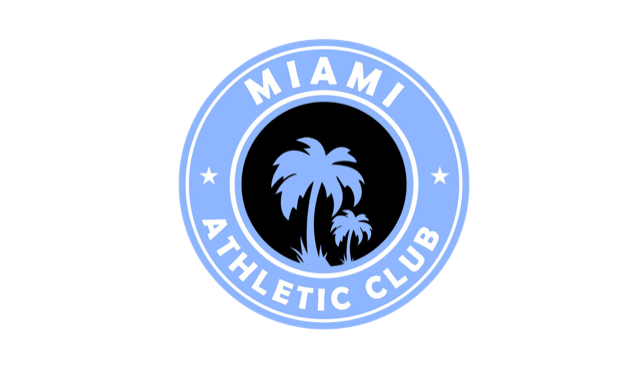 About Miami Athletic Club
Founded in 2021, Miami AC was established with a mission to impact the game by developing first-class athletes and citizens both on and off the pitch. The club aims to provide a constant learning environment that develops soccer players to their fullest athletic, educational, and social potential regardless of gender, physical abilities or background. Through holistic instruction and competitive opportunities, Miami AC uses its programming to enhance character, a sense of team, an understanding of community, and a passion for the game of soccer.
2023 USL LEAGUE TWO AND W LEAGUE TRYOUTS HAVE BEEN ANNOUNCED!
TRYOUT SCHEDULE (All players must register in order to tryout)
Saturday, January 7, 2023, | 6:30 – 8:30 pm
Saturday, March 4, 2023, | 4:30 – 6:30 pm
All tryouts will be held at Kendall Soccer Park – 8011 SW 127th Ave, Miami, FL 33183
---
Field 4 – Men's
Field 5 – Women's
All players must check in no less than 30 minutes prior to the tryout start time.
---
TRYOUT FEE
All players must Register to attend the tryouts. Attending both tryouts is not required but recommended. Each tryout player must pay a $75 tryout fee.
---
Miami AC – USL League Two

About USL LEAGUE TWO
USL League Two is the leader in pre-professional soccer in North America. The League holds a vital role as it continues to provide the elite platform for those pursuing professional careers domestically and internationally. Throughout the United States and Canada, League Two franchises continue to provide top pre-professional players the opportunity to train and compete at the highest level while maintaining their collegiate eligibility. With ownership of teams coming from the likes of MLS and USL franchises as well as leading business and sports individuals, League Two serves as the leading development platform for the game both on and off the field.
League Two is more than the leading national pre-professional league. League Two is the defined and proven pathway for players to progress to the ranks of professional soccer, while its clubs become fixtures in the communities where they operate.
Miami Athletic Club USL League Two Press Release
USL League Two 2023 Season Match Schedule
---
Miami Athletic Club League Two Contacts:
Miami AC – USL W League

The USL W League is a pre-professional women's soccer league set to kick off in May 2022. The USL W League strives to use women's soccer as a force for societal good by creating a national platform to increase opportunity, gender equity, and career development. The League and its member clubs are committed to investing in women's soccer – through not only financial resources but also with time, energy, and attention – and are united in our mission to grow the women's game.
The USL W League will serve as the nation's premier pre-professional league developing the next generation of women's talent both on and off the field and enhancing the women's soccer pipeline between college and professional soccer. With at least 30 teams in its inaugural season, the USL W League will bring elite women's soccer to communities across the U.S., creating more opportunities to play, watch and work in the women's game.
Miami Athletic Club USL W Press Release
USL W League 2023 Season Match Schedule
---
Miami Athletic Club W League Contacts: