---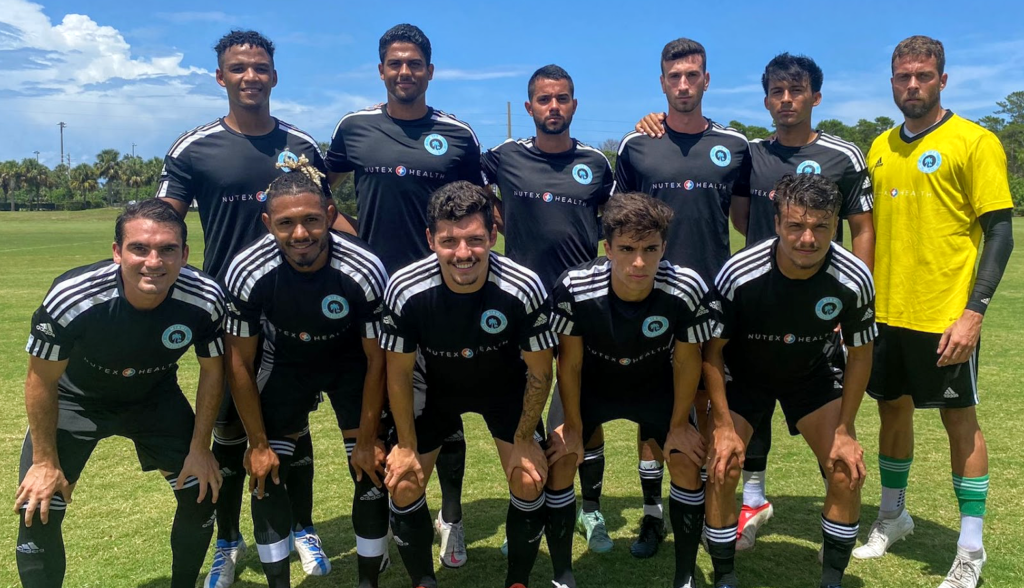 ---
Health is wealth, but not just in the sense of monetary value.
Starting in 2023, Miami Athletic Club will have a new jersey sponsor for their men's USL League Two side: Nutex Health.
"Founded in 2011, Nutex Health has 23 facilities across the United States with significant growth anticipated," said Nutex Health Director of Marketing Vivian Sanders.
"What sets Nutex Health facilities apart is our accessibility," Sanders said. "Our ERs and hospitals are open 24/7, 365 days a year, including holidays."
"We offer little to no wait time and friendly, personalized care by doctors you can trust. We provide the care you deserve, close to home."
Nutex Health's two year jersey sponsorship for MAC is the first in the company's history, and they cannot wait to show off what they have in store for our jerseys and collaborating with the Miami Athletic Club family.
"The Nutex Health mission is to make exceptional concierge-level health care available to all communities, with a practice centered on patient experience and satisfaction," Sanders said..
For Mayowa Owolabi, Miami Athletic Club's Founder and Executive Director finds Nutex's vision corresponds with the same ideologies Miami AC is centered around.
"We know as an organization we want to provide the best service to our players, members, fans and social media following and in a sense they are sharing the same image," Owolabi said.
"They want to provide the best service and the concierge service makes them extremely unique to what we want and what they re able to provide to the community."
Not just this, but they are focused on creating an environment centered around one common goal, similar to Miami AC.
"I think we are very player/community centric so having an organization that really aligns with that is important," Owolabi said.
Want to learn more about our newest sponsor, check out the Nutex Health website or come to one of our home games this season to meet the Nutex family.